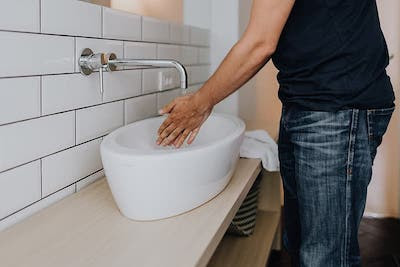 During these extraordinary times, we are taking extra precautions for both buyers and sellers.

1. Asking prospective buyers to view the home virtually before making an in-person appointment by making use of our virtual tours, Matterport 3D walk-throughs, and virtual open houses.

2. Following NJ State guidelines on contact precautions such as a face covering, fresh gloves, and fresh shoe coverings for every in-person showing.

3. Facilitating minimal contact showings by having all lights turned on and all closets and doors open, reducing the need to touch any surfaces.

4. Requiring a Covid questionnaire and hold harmless statement be signed by everyone who walks through the house.

5. Checking the financial strength of buyers who may be experiencing temporary loss or reduction of income.