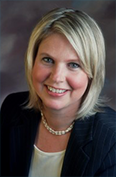 REALTOR® | Walkable Suburb
Walkable Suburb
237 Lorraine Ave
Montclair, NJ 07043
Email Phone: 973-809-5277

About Pauline
Shake a tree in Northern New Jersey, and a real estate agent will fall out. But picking the right partner can mean the difference between getting the home of your dreams, or settling for sloppy seconds.
I'm the right partner for you if you value:
Deep knowledge of the marketplace
Thorough understanding of structure, infrastructure, architecture and design
Ability to problem-solve stumbling blocks around mortgages, appraisals, inspection issues
Non-aggressive sales style
Hands-on and detailed staging
Top-notch resources and referrals during and post deal
Not only is real estate my full-time job, it's also my passion. I'm the daughter of an engineer and I'm a trained industrial designer. I've always been fascinated with everything from how houses are built to what's the highest efficiency boiler. This kind of expertise is unusual in the real estate business, but incredibly helpful when it comes to buying and selling houses.
Because I'm a full-time agent (some people go into real estate as a hobby or as a way to earn a little extra income on the side) who has 12 years under my belt, I know just what it takes to make a successful bid in a housing market where properties go in a weekend and often over asking price. And I know where to price, market and stage your house so that it does go in a weekend for over asking. I actually enjoy collecting data and paying attention to sales trends and market performance, things that many agents simply don't do. I share my research and facts – rather than just opinions – about what's really going on in your market.
I'm also not pushy. I prefer to be calm, cool, and collected. Real estate is a huge investment, and you need facts, not drama. My goal is to give you the information you need to make an informed decision about how to buy or sell a home. I'll never act like I know what's right for you or try to talk you into buying a house. It's too big a decision, and only you can decide. And what happens in my office stays in my office. Whether you are downsizing or upsizing, I never share your private information with anyone regarding your family's circumstances or goals.
You can call me at 973-809-5277 to talk about where you are on your New Jersey real estate journey and how I can help, or send me an email by using the form below.