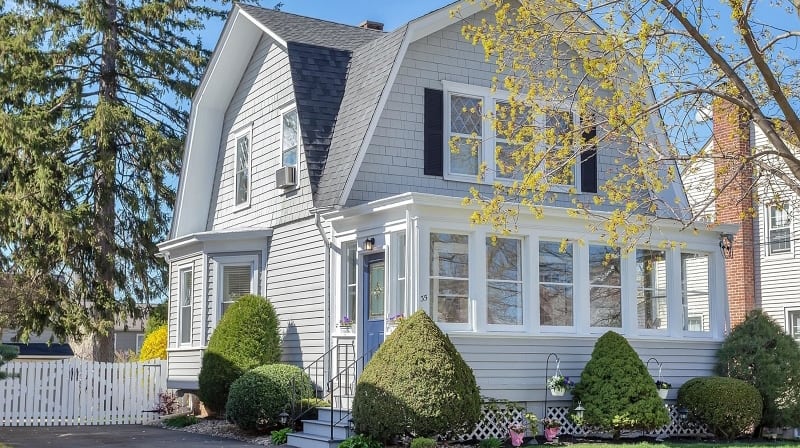 Nutley
Nutley is a small town to the east of Montclair and closer to NYC. Though it doesn't have a direct train line, it offers a super quick bus commute of twenty minutes (with no traffic) and easy access to highways. There are nearby train stations in Clifton (Delawanna) and Harrison (PATH to Wall St). Despite proximity to the big city, this is an intimate town—mostly offering charming colonials, built in the 1920s on streets with well-kept green lawns and lots of trees. (One of my favorite nurseries, Centre Ridge, is in Nutley, offering beautiful perennials and trees and knowledgeable help.) Nutley also offers some interesting restaurants, a great library, and a real downtown shopping district, with some new here and some old there—you can get a latte at Starbucks or walk to a spot that's legendary among ballroom dancers: The Starlight Dance Studio, where people come from all over to take classes in the fox trot and tango.
Fun Facts: Nutley is the childhood home of Celebrity homemaker Martha Stewart and the fictional hometown of Archie Bunker's wife Edith in the 1970's TV show "All in the Family".
Schools
Public School
Private Schools
Preschools and Daycare
Community
Press and Media
Parks and Gardens
Arts and Entertainment
Walking, Biking, Green Living
Favorite Local Businesses
Favorite Local Restaurants and Food Shops
Transit to NYC
Updated June 2010.